Adult Life Skills Program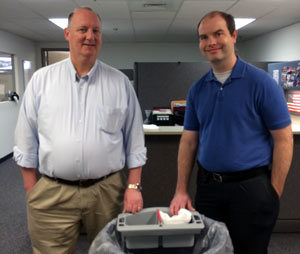 In 1986, PCDI embarked upon the development of a model for adult programming.  Today, the Life Skills Program provides personal and career-development services. Supported-employment programs enable young adults with autism to enter the work force in jobs such as building maintenance, food service, word processing, merchandising, and data entry.
It also promotes the expansion of their skills in areas such as money management, leisure pursuits, and community participation.
According to the U.S. Department of Labor Survey, June 2016: 82% of adults with disabilities are unemployed or underemployed. As of July 2017, 75% of PCDI adults are employed 20 hours or more per week.
Your donation to PCDI is an investment in the future for each of our students and learners, ages 2-52.