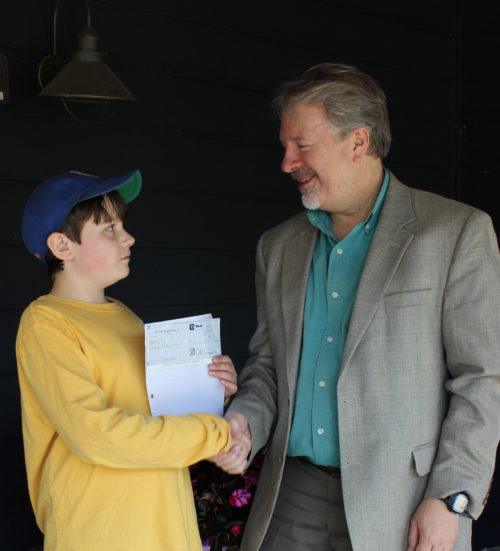 Your donation to Princeton Child Development Institute (PCDI) is an investment in the future for each of our students and learners, ages 2-52.  One in every 41 children in New Jersey diagnosed with autism.
Your support enables PCDI to provide proven, effective, science-based intervention services, conduct groundbreaking research, and share our technology with autism professionals around the world.
With your help, more toddlers with autism will learn to speak, more school-age children can learn to read, more teenagers learn to use computers, and adults with autism can be employed and earn competitive salaries.
ANNUAL APPEAL 2017
When you give toward PCDI's Annual Appeal, the funds raised go directly where they are most needed in order for our autism programs to thrive.
Please give generously and know that your donation will impact and improve the lives of our learners and their families. 
Scroll down to see if your employer will match your donation!


1) Shop online through iGive.  PCDI receives a check for up to 26% of each purchase.
2) Amazon donates 0.5% of the price of your eligible AmazonSmile purchases to the charitable organization of your choice.  Please make PCDI your charity when making purchases through AmazonSmile!
3) Collect Box Tops for Education and bring them to the front desk at PCDI!  Here is a list of products that have the Box Tops logo.